Getting to know Air Berlin
Please note that this airline is no longer operational.
In 1991, Joachim Hunold founded Air Berlin, which currently is one of Europe's leading airlines. Air Berlin as a company have strengthened its position in the market, by continuously increasing its flight offers through the technological innovations it has made, as well as the new products it has introduced.
Air Berlin passengers benefit from a global route network and numerous airline partnerships. This airline is the first choice for more than 31,7 million travellers, it has been a proud member of the International Air Transport Association (IATA) since 1997.
Air Berlin group ensures that all the airlines offer superior quality and excellent service, this is the reason behind why they are the second largest airline in Germany.
Book
cheap Air Berlin flights
with Travelstart today!
Why fly with Air Berlin
Air Berlin is continuously improving and adapting its products for passengers need. They offer the best deals and prices guaranteed. You can also collect Top Bonus miles with every booking an receive an award flight after just 7,500 miles!
For decades, Air Berlin has successfully maintained its strong position in business cities and tourist areas of Germany, Europe and the world. Air Berlin remains one of the most reliable, attractive partners within this industry!
Air Berlin has 72 national and international quality awards since 2005, indicating that this is an airline that values the services they offer, and exceeds expectations in order to go above-and-beyond to ensure that they are the best!
Baggage allowance
Check-in baggage allowance is dependant on your fare, so it might vary. Passengers are required to inform themselves on this information, on the Air Berlin site. There is a free baggage allowance for children up to 11 years of age, this includes a checked bag (23kg), except JustFly fares. Air Berlin carries buggies/prams, children's car seats and travel cots free of charge.
Passengers that are travelling FlyFlex, or Business Class passengers and holders of Top Bonus Gold/ Platinum Cards,are allowed to carry a second item of hand luggage (23kg).
Check in
Check-in can be done easily and conveniently online, between 30 hours before departure. With regards to connections to and from the USA, Web check-in would be available 24 hours prior to departure of the long-haul flights, and up to 3 hours before take-off.
Air Berlin have check-in machines that are available at almost all German airports, and at numerous airports in other European countries, you can use them to check-in quickly and easily. Check-in is available between 30 hours before your flight.
Cabin classes
Air Berlin offers four individual fares on short and medium-haul, each including different services. These fares consist of: JustFly, FlyDeal, FlyClassic, and FlyFlex+.
Economy-Class(short/medium-haul flights)
With this flight passengers are able to enjoy a superior level of comfort. The service on these Air Berlin flights is impeccable, and the prices are very reasonable.
On offer in economy class:
Radio channels
In-flight TV
Feature films
Wide selection of newspapers and magazines
There is internet on board
Improved comfort and more leg room
Air Berlin in-flight sales
Economy-Class (long-haul flights)
This long-haul flight offers excellent service, ergonomically shaped seats and XL seats with extra leg room transform your flight, ensuring that you have a relaxed and comfortable travel experience.
Additional benifits include:
Internet on board
In-flight entertainment
Each seat will have their own monitor with individualised entertainment
Each passenger receives an Amenity Kit that has a toothbrush, toothpaste, sleep mask, and a pair of socks.
To ensure that younger passengers are also entertained during long-haul flights, they are given a colourful pack of toys when they are on board.
In-flight sales
Air Berlin in-flight magazine
Business Class
Air Berlin offers their passengers exclusive service, and even more solitude, entertainment, relaxation, and comfort.
Business class benifits include:
Baggage will be checked-in at the desk that is exclusively reserved for Business Class customers. The business class guests also leave the aircraft before all the other passengers and their bags will already be waiting for them when the leave the aircraft.
They have access to the exclusive lounges (while they wait for their plane to arrive) which are made available at many German and international airports.
Air Berlin guests who are members of the Top Bonus Programme will receive double the actual miles flown, and this will be credited to their Top Bonus account for their flight in business class.
Guests in Air Berlin business class that are in flights to, from or via Abu Dhabi, can enjoy Air Berlin's luxurious chauffeur service free of charge.
There is plenty of leg room, a spacious multi-functional table, USB sockets, Air Berlin's business class multi-media entertainment centre,and a great deal of privacy in the flight.
Air Berlin maintains hubs at Berlin Tegel Airport, and Düsseldrof Airport and it operates a route network that includes; a total of 17 German cities, some European metropolitan and leisure destinations in Southern Europe and North Africa, as well as intercontinental services to destinations in the Caribbean and America.
Top destinations for Air Berlin
| IATA code: | Hub Airport: | Alliance: | Loyalty program: | Inflight magazine: |
| --- | --- | --- | --- | --- |
| AB | Berlin Tegel Airport | Oneworld | Top Bonus | Air Berlin |
The information on this page is correct as of November 2015. While every effort is made to keep information as fresh as possible, Travelstart.com.eg takes no responsibility for any of the information being out of date or incorrectly noted.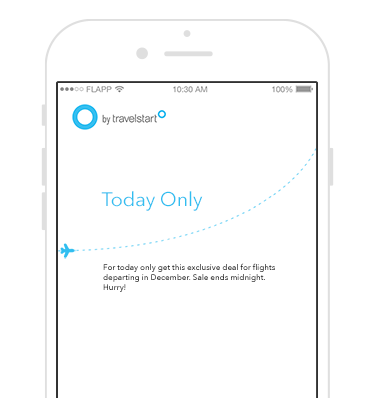 Get exclusive app deals
Flapp gives you instant access to exclusive specials on all domestic and international flights, making it the cheapest place to book your travel. No matter which airline you prefer, where you're flying to, or when you depart, rest assured that if you're using Flapp, you're finding the best fares in town.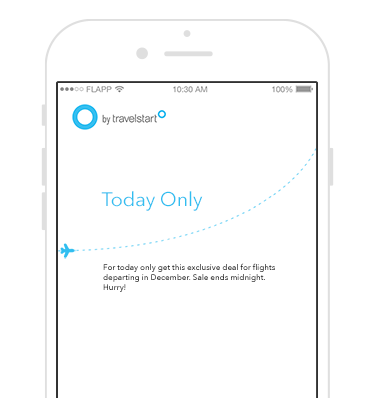 Flapp's newest feature
Does downloading a separate app for every airline you fly with sound a little insane? Forget the rest, you can now check in online for all your flights using the Flapp app!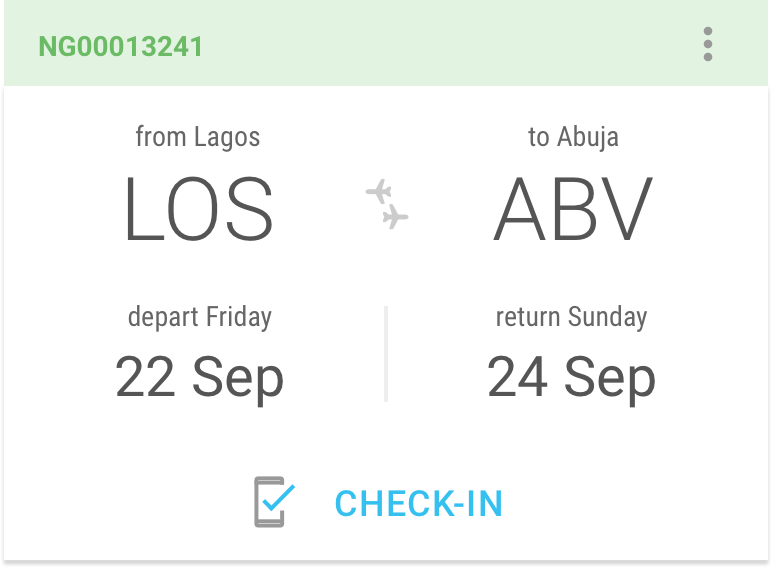 Download Flapp
for free now