Croatia is an Eastern European country on the Adriatic Sea, an accumulation of picturesque islands and a main land intersected by the Dinaric Alps and studded with fortressed castles. Its inland capital, Zagreb, is distinguished by its medieval Gornji Grad (Upper Town) and diverse museums.
The major coastal city Dubrovnik has massive 16th-century walls encircling the Old Town with Gothic and Renaissance buildings setting a magnificent scene. Boasting 1,244 islands, islets and crags surrounded by crystal clear waters, island hopping and seaside shenanigans are the order of the day for those seeking blue paradise.
Plan your trip to Croatia with Travelstart by selecting a city you would like to visit from the list below
Select a city
Dubrovnik
Dubrovnik is one of the Adriatic's most prominent tourist destinations, and the most popular place to visit in Croatia. Its sparkling ocean vistas, cobbled streets, detailed architecture and ancient historic walls have been attracting visitors from around the world for centuries.
Split
If you're searching for cheap flights to Split, then you've come to the right place. Here is where you can compare flights to a Croatian city that is still one of the Mediterranean's best kept secrets.
Zagreb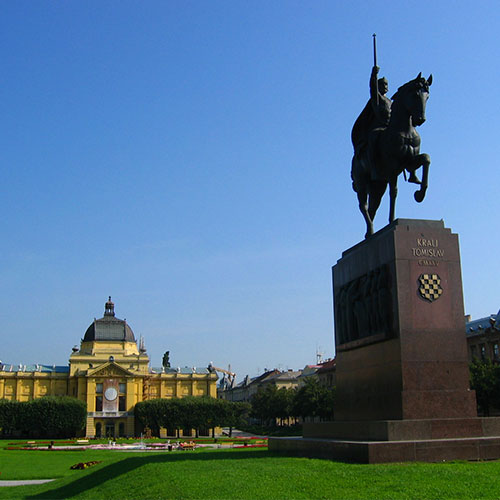 Experience the Medieval charm of Croatia with cheap flights to Zagreb from South Africa with Travelstart. Situated on the slopes of the Medvednica Mountains along the River Sava, Zagreb is the capital and the largest city in Croatia.
Share the news
Have your say on Croatia