Fly With Turkish Airlines
Book Turkish Airlines Flights
A 4-star airline and a winner of The Best Airline in Europe Award in 2013 according to Skytrax World Airline Awards, an award Turkish Airlines holds for three times now.
Offering competitive ticket prices and direct flights from its base in Istanbul to over 240 cities; it's the airline that covers most countries in the world and the 4th largest one by number of destinations.
Turkish Airlines (code TK) is the national flag carrier airline of Turkey and a member of Star Alliance network.
Baggage Allowance
Regardless of baggage pieces number; Turkish Airlines sets a free baggage allowance on its international flights depending on the flight class as follows:
Business: 30 kg.
Comfort: 20 kg.
Economy: 20 kg.
Infant(0-2 years old): 10 kg + 1 collapsible baby carriage / buggy (115 cm)
Carry on:
Business: 2 pieces 8 kg each.
Comfort: 1 piece 8 kg.
Economy: 1 piece 8 kg.
Infant(0-2 years old): 1 piece 8 kg.
Personal items such as laptops, tablets and purses can be carried for free.
Member of Star Alliance
With the highest number of daily flights, destinations and 191 countries flown to, Star Alliance network is the largest airline network in the world. Turkish Airlines has been member since 2008.
With the airline's Miles&Smiles frequent flyer program, you can hold different membership status levels granting you access to the alliance's benefits such as: free access to airports lounges, priority boarding, priority check-in, and additional baggage allowance.
Turkish Airlines Check in & Flight Status
Check-in is available at the airport's check-in counters and online.
At the airport, check-in starts two hours prior to departure time and ends 60 minutes prior to it.
Online check-in service is available for all passengers with ticketed reservations, starting 24 hours before flight departure time, ending 90 minutes prior to it.
If you have an online boarding pass you should come early enough to the airport to get your baggage tags before the counter closes.
You can check your flight status on the airline's website.
Turkish Airlines In-Flight Services & Magazine
Meals selected from Turkish and international cuisine are served on all flights. You can request a special meal if you have medical, dietary or religious reasons. The request shall be made during your flight reservation or at least 24 hours in advance of your flight.
The Planet digital entertainment system and individual touch-screens offer you access to a huge collection of movies, audio books, games and music, however, this system is only used on B777, A340, A330, B737-800 and B737-900 aircrafts.
If you feel like reading during your flight, Skylife the in-flight magazine besides various newspapers will be there for you.
Skylife, a 30-year old in-flight magazine of Turkish Airlines coming with rich articles and stories about travel, art, lifestyle, adventure, nature, culture and attractions in lots of destinations worldwide. With such content; you can explore new horizons and have a time of joyful reading during your flight.
Turkish Airlines fleet consists of 253 modern aircraft offering three flight classes; Economy, Comfort and Business.
Comfort class service is available only on the new fleet of Boeing 777 aircraft flying to/from Beijing, Bangkok, Hong Kong, Shanghai, Tokyo and the Americas.
You have the right to select your preferred seat inside the aircraft either during the reservation process or later during the check-in process.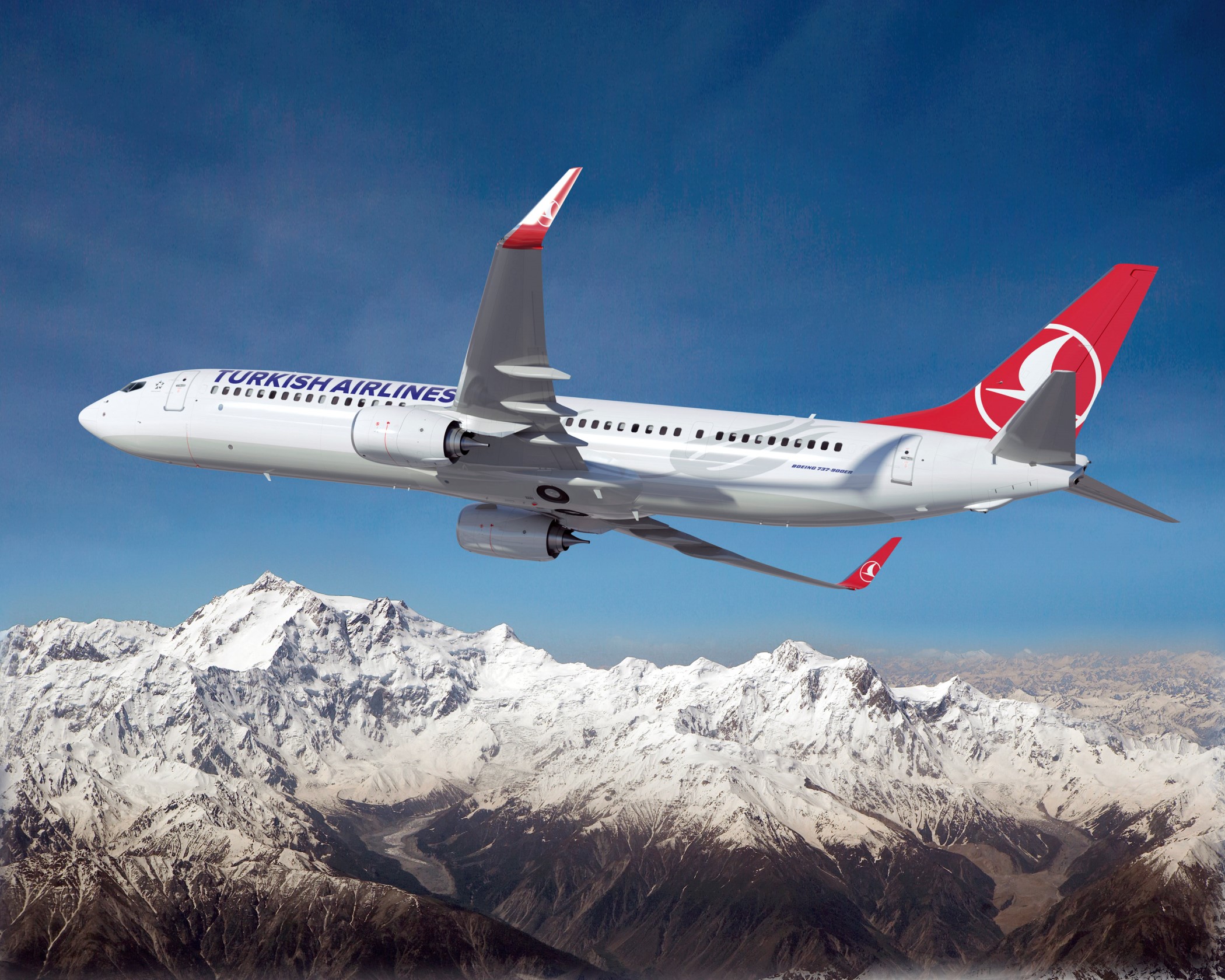 Turkish Airlines Destinations
Offering scheduled flights to 41 domestic and 206 international airports in Europe, Asia, Africa, and the Americas.
With daily flights from Cairo and Alexandria to Istanbul; you can always enjoy the view of the famous city of Istanbul before continuing your journey to the next destination via its airport.
Good to Know
Code: TK.
Main Hub : Istanbul Atatürk Airport.
Secondary Hub: Sabiha Gökçen International Airport.
Frequent-flyer program: Miles&Smiles.
Slogan: Widen your world.
---
Share the news