Fly With Lufthansa Airlines
Book Lufthansa Flights
Living up to its clever slogan "Nonstop you" , Lufthansa Airlines is all about making flying wishes come true in the most convenient way. With 3 major airport hubs in Germany, it starts you off by showing an extensive flights schedule to numerous destinations to choose from. Next it gives the flexibility to choose your seating and displays full seating information to help you with that. For check-in it gives you numerous self check-in options letting you go through the process at your own convenience without the hassle of standing in lines. On-board whether you want in-flight entertainment or connectivity to resume your business, the choice is all yours. To sum up Lufthansa, makes it all possible.
Good to Know
Starting December 2014, Lufthansa will be offering the Premium Economy Class passengers an upgrade on several destinations. Benefits include greater baggage allowance, more seating space, enhanced food on board and more options for in-flight entertainment.
Cheap flights offers are occasionally available to various destinations during certain dates. Look out for them regularly to redeem them on time.
Lufthansa Baggage Allowance
Lufthansa has simple baggage allowance guidelines as follows:
First Class: 3 X 32Kg checked in luggage + 2 X 8Kg carry-on luggage.
Business Class: 2 X 32Kg checked in luggage + 2 X 8Kg carry-on luggage.
Premium Economy Class: 2 X 23Kg checked in luggage + 1 X 8Kg carry-on luggage.
Economy Class: 1 X 23Kg checked in luggage + 1 X 8Kg carry-on luggage.
Check-in & Flight Status
For check-in Lufthansa gives various options known as eFly services:
Online check-in and mobile check -in (available 24 hours to 60 minutes before departure):
Go to Lufthansa Online check-in page or on your mobile phone.
Fill in required check-in details and choose your seats.
Either print your boarding pass (for online check-in) or enter your email address or mobile phone number to receive your mobile boarding pass.
At the airport, check-in your luggage at one of the self service baggage check-in counters.
Note: Lufthansa mobile boarding pass is enabled for all departures from Germany and various other airports. It is unavailable for departures from Egypt.
Check-in Machine: Check in by entering your name and booking reference number, or scan your passport/ID, or use your Miles & More card/credit card at one of the self check-in machines available at the airport.
The conventional airport check -in at the Lufthansa counter is now only available to First and Business class passengers. Economy class passengers should use one of the efly services available.
For flight status go to Lufthansa Flight Status page or register your details to get status notifications via SMS, email, Facebook or Twitter.
Coming On-Board
For each class, Lufthansa meets global expectations in terms of spaciousness, comfort and cuisine to the dot. With its FlyNet® internet service it is dubbed "the airline with the largest internet-enabled long haul fleet in the world!". You can also get phone connectivity through its Skyphone (both services are offered for a fee). Power sockets for laptops are available on First and Business class.
In flight entertainment is available on long haul flights offering TV, cinema and music options. For readers, Lufthansa Magazin is also offered.
Making your family feel special
Lufthansa gives special attention to families travelling with young children, trying to smooth out this pretty challenging task. Examples include family check-in counters (available in Frankfurt, Munich, and Cairo airports), boarding priority for families and offering free strollers for departures from Frankfurt airport.
Lufthansa Fleet
With ongoing expansion plans, Lufthansa is continuously growing its fleet, making it the largest in Europe. Current size is close to 300 aircrafts divided between long, medium, and short haul fleets. A big range of Airbus and Boeing models are among the fleet, as well as Embraer and Bombardier ones.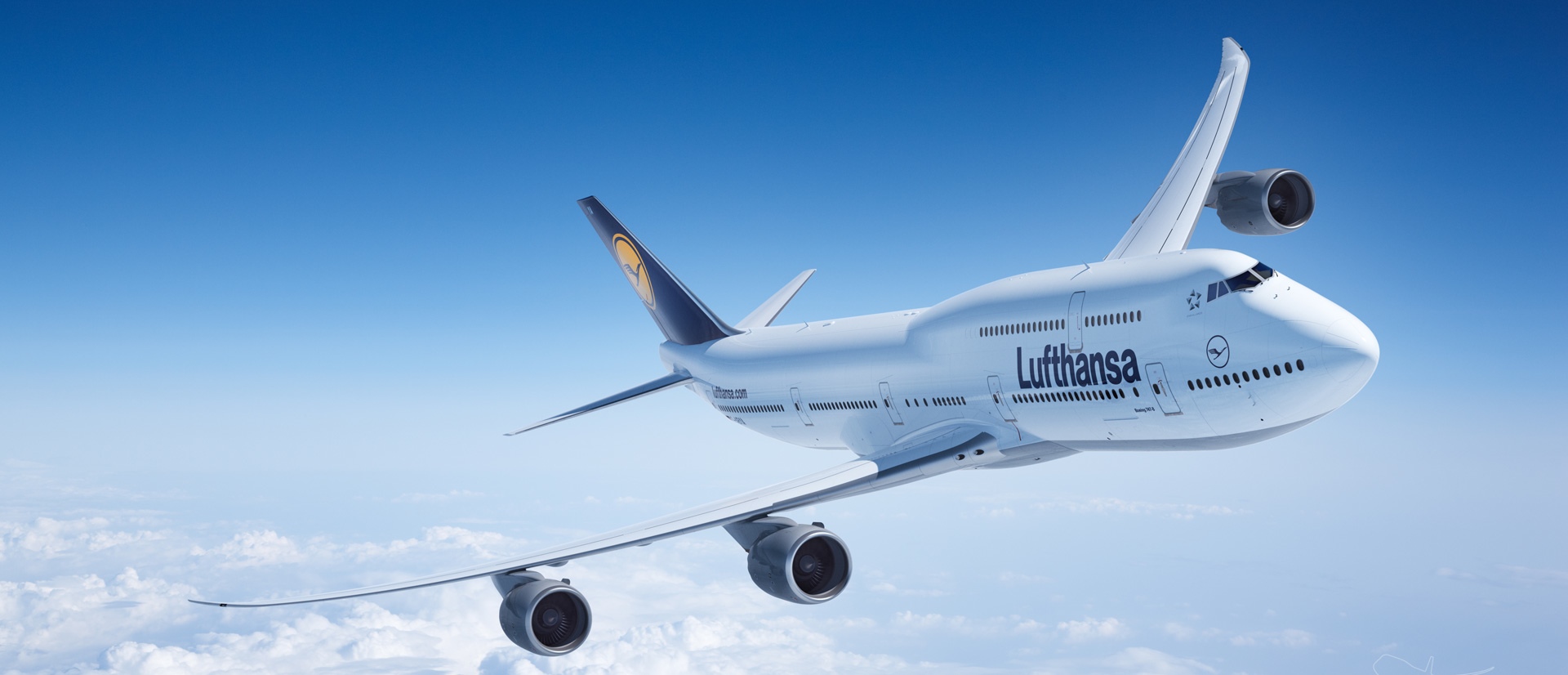 Lufthansa Routes
Hit the search button on Lufthansa's interactive route map and watch the route lines go everywhere. Lufthansa efficiently covers 198 destinations in Europe, Africa, Asia, North and South America. Uncovered destinations are reached by connecting to other airlines, ensuring that all potential passengers can find the flight they need.
---
Share the news