Egypt and Travelstart are super excited about our fantastic deals to some of our favorite destinations! Travel to Beirut, Dubai, London, Paris and more from as little as 4,430 EGP! Travel until the 31 December 2017 but be sure to book your flights immediately to get the best deals! T&C's Apply.
When can I book and travel? Immediately
When can I travel? Until 31 December 2017
Getting to know EgyptAir
Egyptair's origins date way back, as far as pre-World War 2! Commencing with its first commercial flight in 1933 from Cairo International Airport which has become its hub of operation.
EgyptAir has come a long way in its 83 years of commercial service. Among the countless airlines found today, Egyptair is still able to offer relatively cheap flights to many destinations with dependable flight schedules and a good value for money flight experience.
Recently, to improve its flight connections and on-board flight conditions for travellers, it has joined Star Alliance, the largest airline network in the world.
Did you know? EgyptAir's logo is Horus – the Winged God of the Sun
Book cheap EgyptAir flights with Travelstart today!
Why fly with EgyptAir
EgyptAir has been a member of the Star Alliance since 2008
EgyptAir has been in operation for over 80 years
Winner of Africa's leading Airline - Business Class in 2011 at the World Travel Awards
Baggage policy
When it comes to heavy luggage Egyptair is one of the most generous airlines, something else to add to the good value for money package you are getting.
For international flights:
Economy Class – Maximum of 2 pieces checked baggage not exceeding 23kg each
Business Class – Maximum of 2 pieces checked baggage not exceeding 32kg each
First Class – Maximum of 2 pieces checked baggage not exceeding 32kg each
For hand luggage on Egypt Air, Economy Class passengers are permitted 1 piece not exceeding 8kg in total. Business Class passengers are allowed to carry onboard 2 pieces not exceeding 8kg.
For domestic flights:
1 piece of checked-in luggage is allowed instead of 2 with the same hand luggage allowance.
Check in
For check-in you can:
EgyptAir offers its clients the following check-in options
Airport check-in
Passengers are required to arrive 3 hours before departure and present your passport & e-ticket at the Egyptair check-in desk. This is available 48 hours to 90 minutes prior to departure.
Web check-in
This can be done by visiting Egyptair WebCheck-in form and follow the check-in steps below to get your boarding pass. This is available 24 hours to 90 minutes prior to departure.
Special conditions:
If you are travelling to New York, Kuwait, Damam or Riyadh check the special requirements for web-check in. Also for some airports, web check-in is not available (for details visit Egyptair's website and go to Web-Check in page).
Mobile check-in
Checking in on your movile device is available but currently limited to departures from Cairo Airport to domestic flights only. Visit m.egyptair.com from any mobile device and follow the instructions. You will receive your e-boarding pass via email or mobile phone.
Flight status information is available on www.egyptair.com (go to Flight status page).
Cabin Classes
EgyptAir offers its customers the option of economy, business and first class travel on international and certain domestic routes
In-Flight Services
You have a spacious room on the pitch of the airline that has been configured according to the aircraft you are boarding. Most of the legroom space is big enough for a recline of 160 degrees. There is comfort for first class travellers with the presence of ergonomic seats that makes flight exciting.
Passengers can use the private dividers to keep space to themselves. There is room for those with laptops because of the in- flight laptop power especially for the long haul flights.
In-flight entertainment such as musicals, videos, games and television programs are provided to keep passengers entertained during their flight. The flight classes have been made in such a way that every passenger can fit in. If you are unable to afford the first class flight, you can go for business and economy class and still enjoy luxury and maximum comfort.
EgyptAir holds the distinction of being the second largest African airline after SAA, Egypt Air's comprehensive route network offers flights to 79 destinations worldwide.
Here are some of EgyptAir's most popular routes
Cairo
Bangkok
Abu Dhabi
Amsterdam
Dar es Salaam
Doha, Qatar
Kuala Lumpur, Malaysia
Addis Ababa
Johannesburg
Fleet Information
Celebrating its 80th anniversary in 2012, EgyptAir hold the distinguished title of being one of the world's oldest airlines. However, the airlines modern fleet of Airbus and Boeing aircraft flies in the face of their vintage roots.
The airline's fleet has 79 aircraft that travels to 78 destinations in 53 nations within Asia, Europe, Middle East, America and Africa. It offers passengers one of the widest networks which include global non-stop flights.
| IATA code: | Hub Airport: | Alliance: | Loyalty program: | Inflight magazine: |
| --- | --- | --- | --- | --- |
| MS | Cairo International Airport | Star Alliance | Egypt Air Plus | Horus |
The information on this page is correct as of October 2015. While every effort is made to keep information as fresh as possible, Travelstart.co.za takes no responsibility for any of the information being out of date or incorrectly noted.
---
Sneak a peek at EgyptAir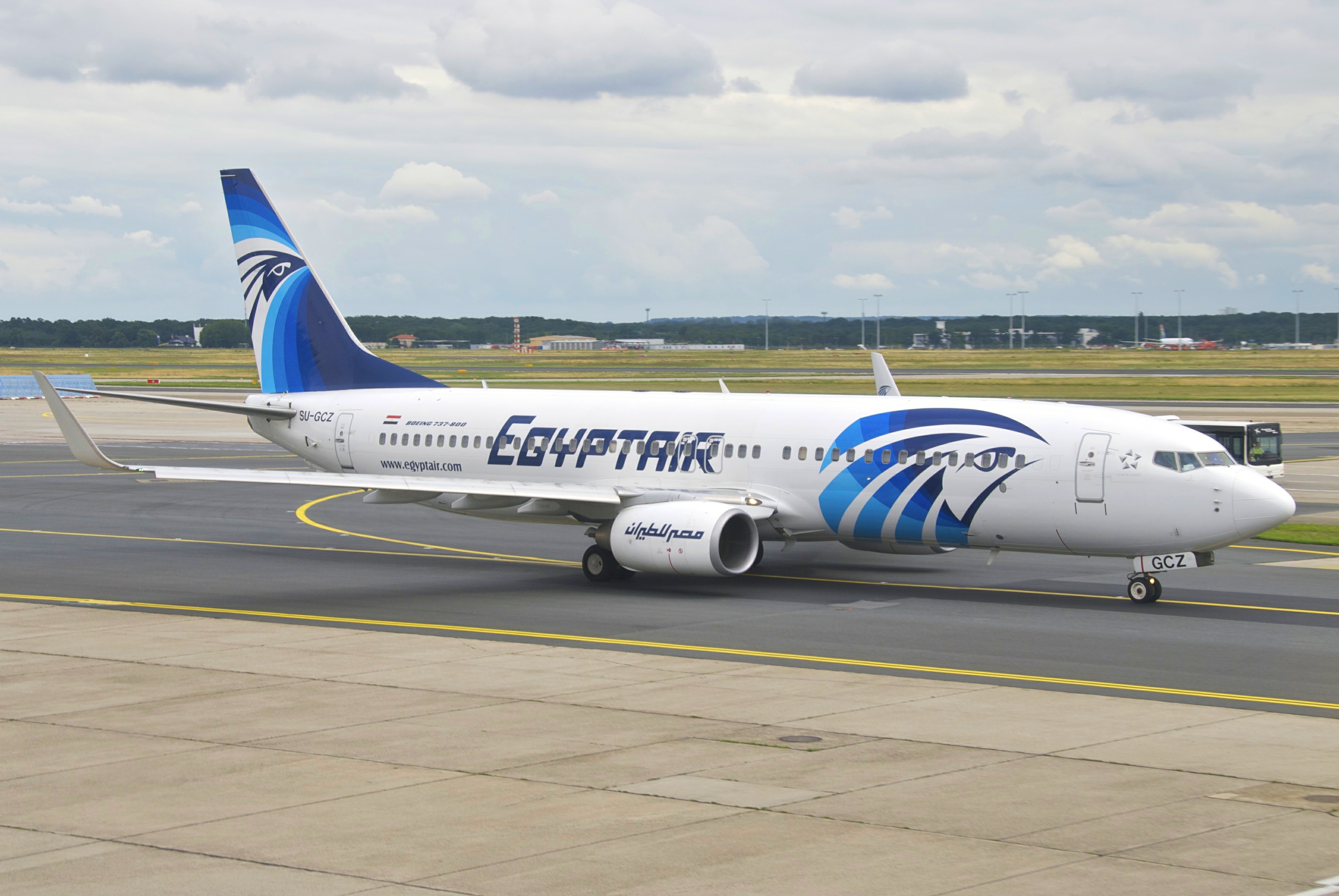 Fare conditions:
When Can I travel: Immediately
When Can I book: Until 30 September
Fare may differ due to currency fluctuation and / or government tax regulations as per journey booked.
Fares are subject to change and availability.
Offer is subject to availability of seats at time of booking.
Flights booked through Travelstart direct call centre will attract an additional service fee.
---
Share the news